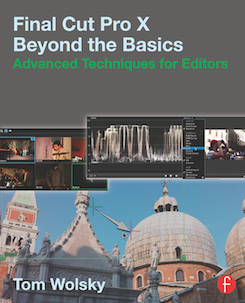 Final Cut Pro X Beyond the Basics
These are links to the media for this book. These are ZIP files that contain library bundles that can be opened in version 10.1.2 or later.
If you have difficulty downloading these files please email me using the link at the bottom of the page. I seem to have best luck with Safari, which seems to be able to pick up from where it left off if the download is interrupted.
BB1.zip 521.8MB 
NO_NAME.zip 295.9MB 
BB2.zip 819.7MB 
BB3.zip 536.9MB 
BB4.zip 909.4MB 
BB5.zip 662.5MB
BB6.zip 1.29G
BB7.zip 245.3MB
BB8.zip 641.5MB
BB9.zip 18.2MB
BB10.zip 352.8MB
BB11.zip 483.8MB
Copyright © 2014 South Coast Productions